Uniquely You
Some people seem to launch their online presence flawlessly. They post all the right things. Tag all the right people. They Livestream, they upload Instagram Stories, they write blogs … they do everything perfectly.
While others (like me!) have to work at it.
And maybe you have to work at it too.
You might be at the point where you want to develop your media buzz, build your social networking, get your business established online or start connecting with your customers.
However, before you start to get into those micro details, the first thing you need to do is focus on what your message is. What is your USP – Unique Selling Point? What makes you "uniquely you"?
Your USP is something that defines you and only you and helps you stand out from the crowd. It explains how you (or your company) is different from everyone else.
Creating your USP is both a simple and daunting task … what DOES make you "uniquely you"? For example, if you sell bread, how do you differentiate yourself from the thousands of other breadmakers out there?
Everything that you have done, everything that you do today and everything that you will do in the future circles back to defining yourself and your company today.
So taking past, present, and future into consideration, here are some things to consider when defining your USP.
What do you believe your business is really good at doing? Listen to the conversation surrounding what you do. Rather than shouting "Hey, look at me, I bake bread!" Maybe instead you want to say "Hey, I'm a huge fan of the Beatles so come join me for a Magical Pastry Tour!" You need to define your unique part of your market's conversation.
Sometimes you don't compete at all. Perhaps you become the best at something no one else is attempting. " We have our special no-carb cloud bread made with only four ingredients … you will LOVE it!"
Use your personality. Are you witty, knowledgeable or funny? Perhaps your USP is about putting your personal stamp on all your communications and promotions.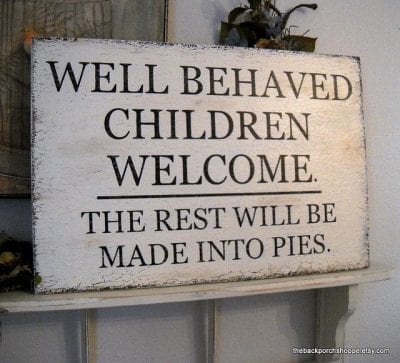 Narrow your target audience. Do you only offer gluten-free products? Do you primarily serve your rural community? Is your company history multi-generational?
Go through the list above and write down your answers. Who are you? What is your USP? Ask friends and family what they think is unique about you, your business and your products/services.
It is vital to know your unique selling points before you start taking your identity into the digital realm. Your USP is what will define your message, with whom you are speaking and how to communicate the best ot that group.
When you have a firm idea of what your USP is, then it's essential to start using it in your everyday communications. That is where creating your "authentic you" is critical.
1. Use it to define how you create your social media posts, website design and content, images, and photos, branding, and emails.
2. Incorporate it into your external events such as speeches, talks, presentations, conference attendance or live events.
3. Use your USP on every piece of your marketing materials.
4. Remember to integrate it into casual networking and talking with people.
5. Revisit, revise and differentiate. Make sure to update your USP regularly and to consider having different USPs for different market segments.
Defining what is "uniquely you" is an evolving activity. So the most crucial step is to start. The rest will come.
#yougotthis
Lynn Colepaugh